Free Resources and Grants for Photographers During COVID-19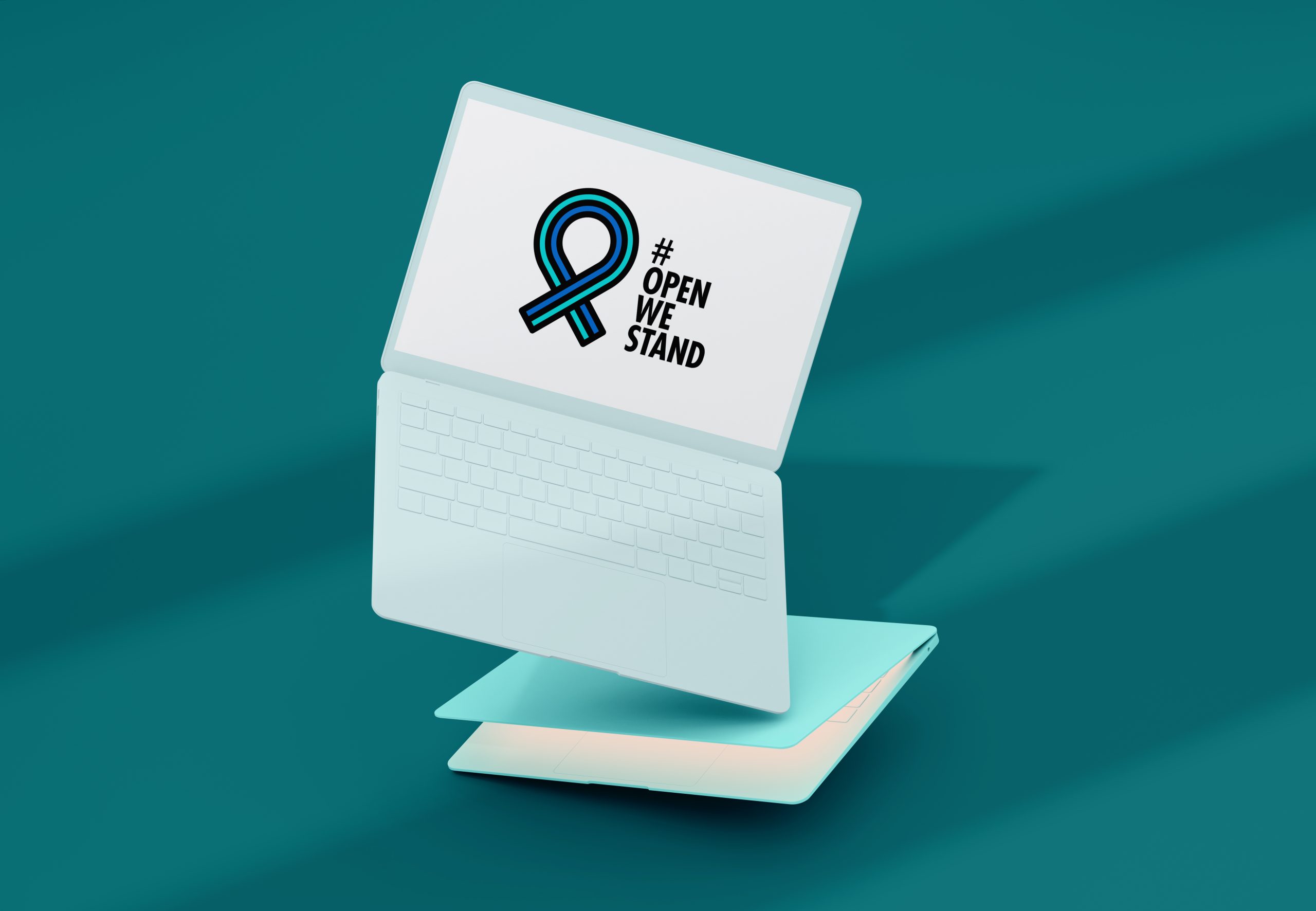 As people continue to grapple with the effects of COVID-19, GoDaddy has been committed to helping small businesses adapt to challenging times though their #OpenWeStand campaign. We wanted to highlight some of the great tools and information they have compiled, along with other opportune resources and grants specific to photography that may help some of you navigate through this unprecedented experience. The list below is not exhaustive, so we encourage anyone needing additional assistance to look into opportunities at your state and local levels. (This is not a sponsored post.)
Business Resources
1. GoDaddy – Free Websites + Marketing and Social Media Design
It's never been more important for small businesses to have an online presence. That's why GoDaddy has shifted Websites + Marketing to provide you with a free website for as long as you need it. You'll have the tools, resources, and 24/7 support needed to give your business a free, permanent online home that's equipped to grow with you. Customers also can get a 90-day premium Over subscription, which includes access to its entire design content library. Use their simple and clean templates to create standout social media content. Available for iOS and Android smartphones.
2. GoDaddy – Resources for Tough Times
GoDaddy has launched their #OpenWeStand campaign and website, providing educational content, stories of customers rapidly adapting their businesses, and community forums that allow virtual connection with others. This website is a one-stop shop for small business support.
3. Free Webinars and Resources by Professional Photographers of America
PPA is offering free access to its 1,100+ classes amidst COVID-19 quarantines. Create a free account and get access to lots of amazing resources including photo classes, marketing tips, unemployment benefits for self-employed individuals, and info on navigating contract cancellations.
4. Honeybook – "Coronavirus Resource Hub for Small Businesses"
This free toolkit for professional photographers includes everything from legal help to formatted templates that guide photographers through client communications during COVID times.
5. Free 14-Day Guided Challenge by Sprout Studio
A 14-day guided challenge where you'll work day-to-day to build a rock-solid marketing and sales plan. While the challenge officially has already taken place, when you sign up, just hit reply on your first email to ask them to send all the materials!
6. Free Guide + Checklist by Iris
Iris has put together a free 12-page business guide that includes a checklist of things you can do now to come out stronger on the other side of this.
7. Free SEO Challenge by Fuel Your Photos
If you've ever thought about dabbling in SEO, Fuel Your Photos has a free seven-day challenge set up that will kickstart your journey. They have distilled seven techniques from their SEO course into simple three-to-five minute videos and quick text lessons. These are easy to understand for any level of SEO experience.
8. Swipe-able Email Responses by Red Curl Creative
If you've been struggling with how to handle communication with clients, Red Curl Creative has created an excellent resource of responses for different situations and scenarios around cancellations and reschedules.
Educational Resources
10. Nikon School Streaming Free Online Classes
Nikon's mission has always been to empower creators. In these uncertain times, they remain committed to doing that by providing all of their courses free to stream for the entire month of April to keep you inspired and engaged.
11. LensCulture – Free online archives
LensCulture is an amazing resource to discover a wide range of contemporary photography from cultures around the world. The free online archives feature more than 15 years of articles, interviews, book reviews, and lots of amazing photography. Download six free PDF guides for pages of advice, inspiration, and recommendations on specific topics, or check out their talented award-winners for hours of photography inspiration.
12. #StayHomeWithLeica Online Programs & Photo Contests
Join Leica for a series of complimentary online programs produced by the Leica Akademie, Instagram Live interviews with renowned photographers, virtual meet-ups hosted by Leica stores, and weekly Instagram photo challenges..
13. Home With Olympus Sessions
If you shoot with Olympus, their team of experts have made themselves available for free, virtual sessions. You can sign up for a one-on-one consultation or join a group session specifically tailored to a particular camera model or photo genre.
14. Amazon Prime Video Presents the SXSW 2020 Film Festival Collection
From SXSW: "Prime Video presents the SXSW 2020 Film Festival Collection" offers filmmakers in the 2020 SXSW Film Festival lineup an invitation to take part in this online film festival, which will play exclusively on Prime Video in the U.S. for 10 days. The one-time event will be available and free to all audiences around the country, with or without an Amazon Prime membership — all you need is a free Amazon account."
15. Sundance Collab Offers Free Master Classes for Filmmakers
This Sundance Education Platform is offering free online learning experiences for creators who want to take their craft to the next level.
Free Code Camp has created a list of 450 Ivy League courses you can take online right now for free. Across the eight Ivy League schools, there are more than 450 active courses from Computer Science to Art & Design and everything in between.
17. Free course from MoMa – "Seeing Through Photographs
The museum is offering a free online course called Seeing Through Photographs which aims to address the gap between seeing and truly understanding photographs.
18. Virtual MOMA exhibition of Dorothea Lange's work
Although the physical museum is temporarily closed under shelter-in-place, MoMa will soon be opening a series of virtual exhibitions, including "Dorothea Lange: Words and Pictures" on April 30th.
Recreational and Personal Resources
19. Free or discounted workouts to do at home
Gym closed? Check out this list created by NBC of free or discounted workouts that you can stream from home.
20. NY Times – Free Access to Coronavirus Coverage
From the NY Times: "We are providing free access to the most important news and useful guidance on the coronavirus outbreak to help readers understand the pandemic. Log in or create an account to read all of the articles on this page."
21. Free Printable Cards Against Humanity: Family Edition
This version of Cards Against Humanity is a more PG-rated version of the hugely popular card game, and it's currently free to print and download.
22. Free tours of zoos, museums, and cultural landmarks
Feeling stuck at home? Insider has compiled this list of virtual tours to get you out of the house without having to leave the couch. Attractions include Hawai'i Volcanoes National Park, Carnegie Hall in New York, Disney World, The Guggenheim, and many more.
Since the Austin film festival South by Southwest was cancelled, they have partnered with Mailchimp to stream all of this year's programmed shorts for free.
Grants
"Format created the Photographer Fund to help independent photographers who are facing unprecedented financial hardships in the wake of the COVID-19 outbreak stay on their feet."
"The Artist Relief Project is collecting donations from those with the means to help. Funds will support artists in any discipline, who have been directly impacted by event cancellations and venue closures due to COVID19-related health concerns. Any artist in any discipline who has been impacted by COVID19-related cancellations and closures may apply for assistance."
To support artists during the COVID-19 crisis, a coalition of national arts grant makers have come together to create an emergency initiative to offer financial and informational resources to artists across the United States. Funding cycles are now open.
Foundation for Contemporary Arts Emergency Grants COVID-19 Fund
"The FCA is creating a temporary fund to meet the needs of experimental artists who have been impacted by the economic fallout from postponed or canceled performances and exhibitions."
Other Links
How to Disinfect Camera Equipment and Spaces
22 Photo Projects You Can Do Inside Your Home
Here's a List of the Financial Resources Available to Photographers During COVID–19