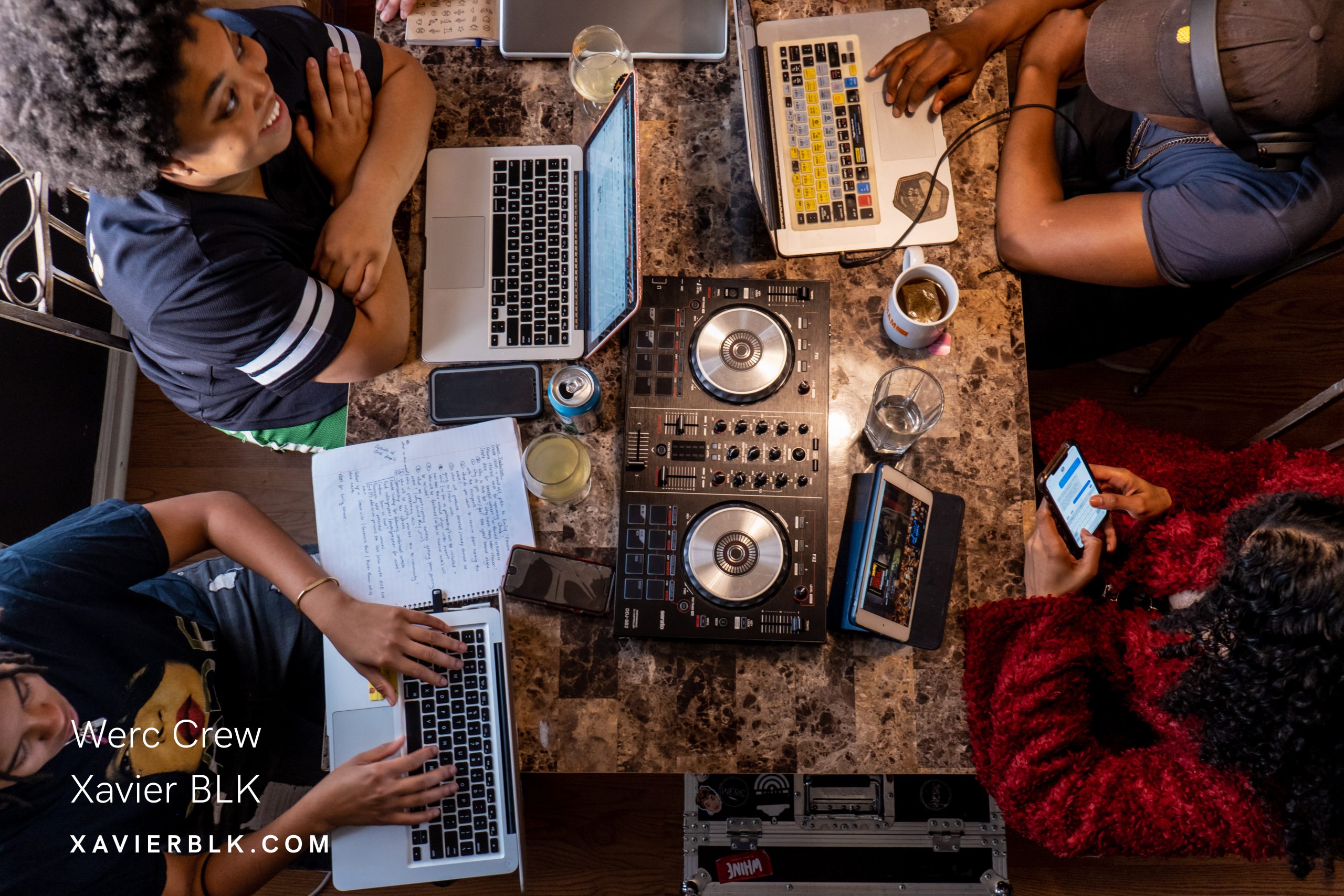 Nothing is more inspiring to us than our talented network of freelance photographers — especially during these challenging COVID times. Despite the fact that many of our photographers across the country are stuck at home in quarantine mode, that has not hindered them from finding outlets for their creativity. We wanted to showcase some of the great things our photographers are doing to stay busy, and hopefully inspire your own isolation creations.
1. Myron Fields captures intimate weddings in spite of COVID
As a result of COVID-19, several of Myron's clients were forced to postpone their weddings that were initially intended to be larger affairs. That didn't stop his clients from saying vows and celebrating their love and marriage regardless. His personal blog post "'I Do'. . . Love In Spite Of COVID" is an inspiring read paired with stunning wedding photography.
You can follow Myron's work on Instagram.
2. Jeannie Liautaud photographs her surroundings
"I've been spending some of this time photographing our 113-year-old home in St. Louis. Any reason to turn my camera on and compose right now is 'win.'"
You can follow Jeannie's work on Instagram.
3. Aaron Najera finds inspiration in the West Maui Mountains
"Since going out to take pictures isn't considered essential, I've had to find ways to stay creative while being at home. I'd be lying if I didn't mention that I was a bit discouraged at first, especially having to postpone a couple weddings and jobs. I didn't even feel like posting on social media or staying updated with my blogs. The thought of touching my camera just felt so discouraging…so instead I just started to record time lapse videos of my view of the West Maui Mountains with my phone. It was so easy and effortless, and it created beautiful results with the moving clouds and colorful sunsets. I started doing this more and more and after a couple weeks I decided that I would use these videos as a way to document my time in quarantine and post nothing else on social media. Each time lapse is so unique! Some days it's complete overcast and then others I'm rewarded with incredible light shows. The gear I use includes a Manfrotto PIXI Mini Tripod with a phone clamp, and an iPhone 11 Pro Max. That's it. I also use my truck parked in the driveway as the platform to place my tripod. Before doing these videos, I would hardly ever use my phone to do creative work, but sometimes it helps to try new things, use different equipment and step out of that comfort zone. I hope that my story inspires you to find different ways to be creative, while using new methods and tools."

You can check out more of Aaron's time lapses on his Instagram, or subscribe to his new YouTube channel that he made during quarantine.
4. Julia Zave publishes an ongoing personal project
"In addition to questioning the meaning of life and going through the ebb and flow of emotions, I've been making personal work to stay present, create calm and play with light. This project is about 3.5 years in the making and titled: The Nature Morte Project. Photographing flowers in different stages of bloom and transition has been mesmerizing. Give me a month or so and the website will be launched (using GoDaddy coincidentally). I hope it brings more light, color and love into the world. <3″
You can follow Julia's project on Instagram.
5. Marshall Tidrick combines his love for porches and people to document COVID
"I started the porch-rait series around 4 weeks ago. I didn't know what was going to happen, at first I just messaged a few friends asking if I could take photos of them on their porches, and now I have a list of over 60 people interested in doing it! I was inspired by 1) my general love of front porches and 2) the tug of responsibility I feel as a photographer to make a visual record of this very weird time that we're all experiencing right now. I'm shooting digital and medium format film, usually a little of each for every shoot."
You can follow Marshall's project on Instagram.
6. Justin Rosenberg uses film to document clouds from his front porch
"Los Angeles is pretty much on lockdown and I've still got that creative itch to scratch, so I've been standing on my porch shooting a rare sight in LA, clouds. All photos taken on Hasselblad 500cm using Kodak Portra film."
You can follow Justin's work on Instagram.
7. Jin Wu uses this time to bond with his son and document their quarantine time together
"I am fortunate in that I'm a single dad and able to see the positive in this lockdown. My son's mother is a nurse and always working which has allowed me to be in my sons life a lot more. Since I'm not working much and my son is being home schooled, this has been a great bonding experience. I get to be the teacher and a father at the same time, every day. I do look forward to going back to shoots, but this is also a great time to practice using my gear, editing, and constantly learning."
You can follow Jin's work on Instagram.
8. Nicole Glass documents a vacant Washington D.C.
"We're living through a time that will be written about in history books. A time period that future generations will study in school. I am keenly aware of the history that is being made on a daily basis, and I am doing what I can to document this time period in a safe and socially distant manner. While I take my daily walks, I frequently bring my camera with me. I photograph closure notices, empty streets and whatever else stands out to me during this unusual period.
I am also spending time learning new editing techniques in both Photoshop and Lightroom and watching tutorials to inspire a new creation. For me, this pandemic has been a time to slow down, to create what inspires me and to finally learn some new skills that I never found the time for in the past. "
You can follow Nicole's work on Instagram.